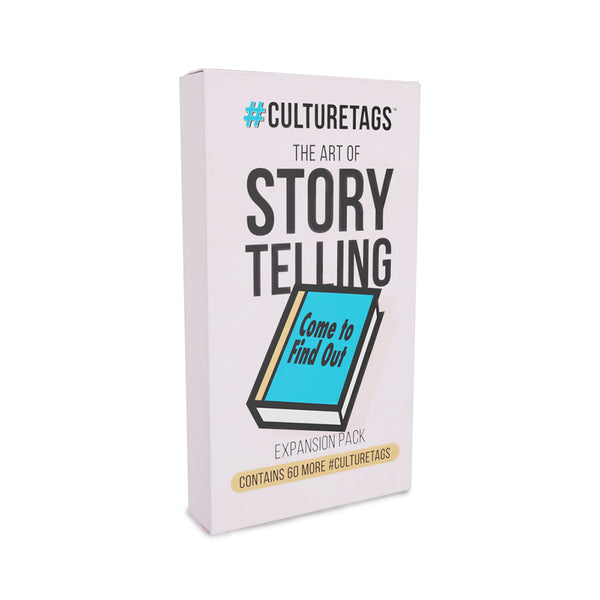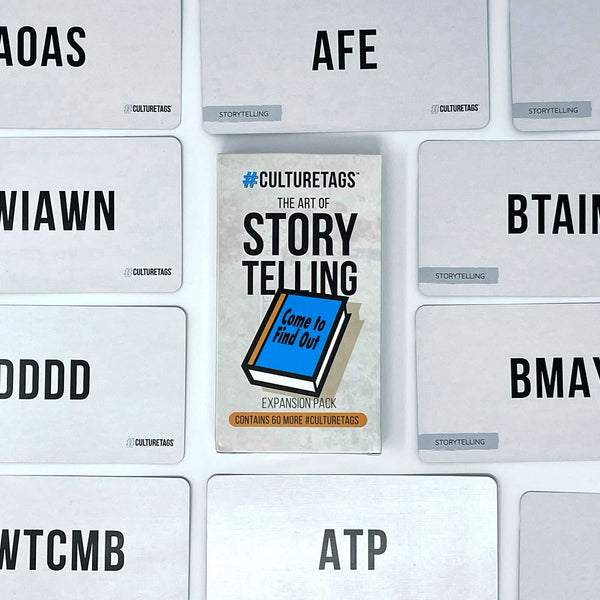 The Art of Story Telling Expansion Pack
This expansion pack features phrases you'll either say or hear when someone is telling a good story. If you've ever said or heard, "come to find out" this is for you.

Includes 60 new #CultureTags to add to the core game. 

No rule card, timer or DIY cards included.