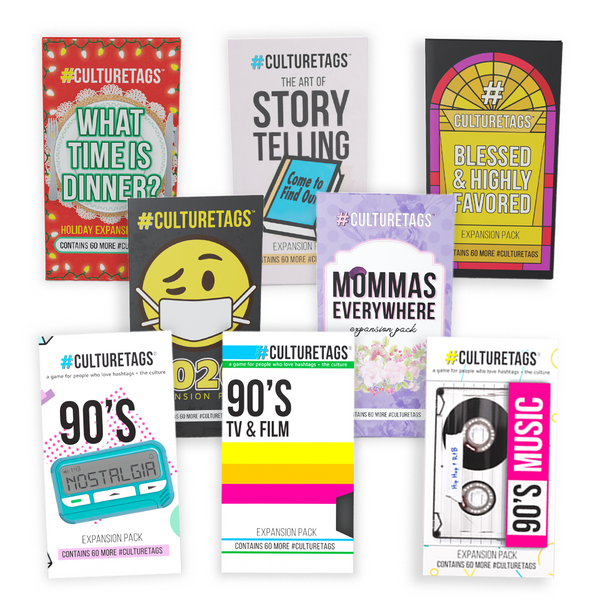 CultureTags Expansion Pack Explosion
Loving #CultureTags and want more? Add these expansion packs to the core #CultureTags game to keep it going!
The expansion pack explosion includes 8 expansion packs with 60 cards per deck giving you 480 new cards (a whole heap) to battle it out with family and friends.
EXPANSION PACKS:
What Time Is Dinner?
The Art of Storytelling
Blessed and Highly Favored
2020
Mommas Everywhere
90's Music Expansion Pack
90's TV & Film Expansion Pack
90's Nostalgia  Expansion Pack

Does not include blank cards, rule book or timer.